ゲーム、CM、VRアトラクション、
プロジェクションマッピング、
業務用機器のインターフェイス など
様々なサウンドを制作します。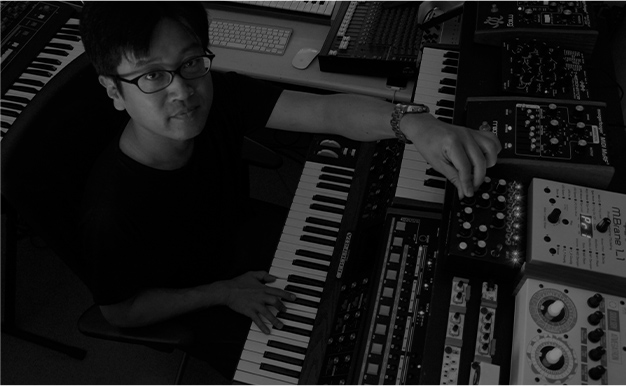 1989-2000
株式会社SNKサウンド開発部にて数々のゲームサウンド制作を行う。
2001
フリーランスのサウンドデザイナーとして活動開始。
2003
有限会社 彩音本舗 設立。
音創りの原点は10代の頃からのシンセサイザー等の電子楽器です。
彩音本舗は、様々なシンセサイザーを使用してオリジナルのサウンドを創造し続けていきます。
〒536-0008 大阪府大阪市城東区関目1-10-3 グロアール関目501
Sound Designer Ayanehonpo., Ltd
Followed by the various game titles he participated as a sound creator during his SNK years, Yasumasa has engaged in numerous games, pachinkos, TVCMs, and events, as a sound designer and sound producer, with the motto of "Quick & Responsive Sound Creation!". Here is an interview from "Game Music Online"
Yasumasa's sound design is created from synthesizers and other electronic instruments that he has loved from his teen years, and AYANEHONPO will keep creating original sounds utilizing all kinds of synthesizers.
1989_2000 Joined the SNK sound team and worked on various titles under the name "YAMAPY-1"
2001 Starts career as a freelance sound designer.
2003 Found "Ayanehonpo., Ltd". Quick & Responsive Sound Creation!
2014 Established partnership with Unique Note Co., Ltd., to broaden the range of activities.